Keeps your hands active. 
Best gift for your loved one.
Relieve stress and anxiety, perfect for classwork and exams. 
Massage, release inner tension. 
Portable size, easy to carry and play.
Improve focus, concentrate while in the office. 

Descriptions:
Meet the tool to effortlessly entertain your hand and focus your mind. 
The natural curling movement of your fingers makes this fidget device better than the rest.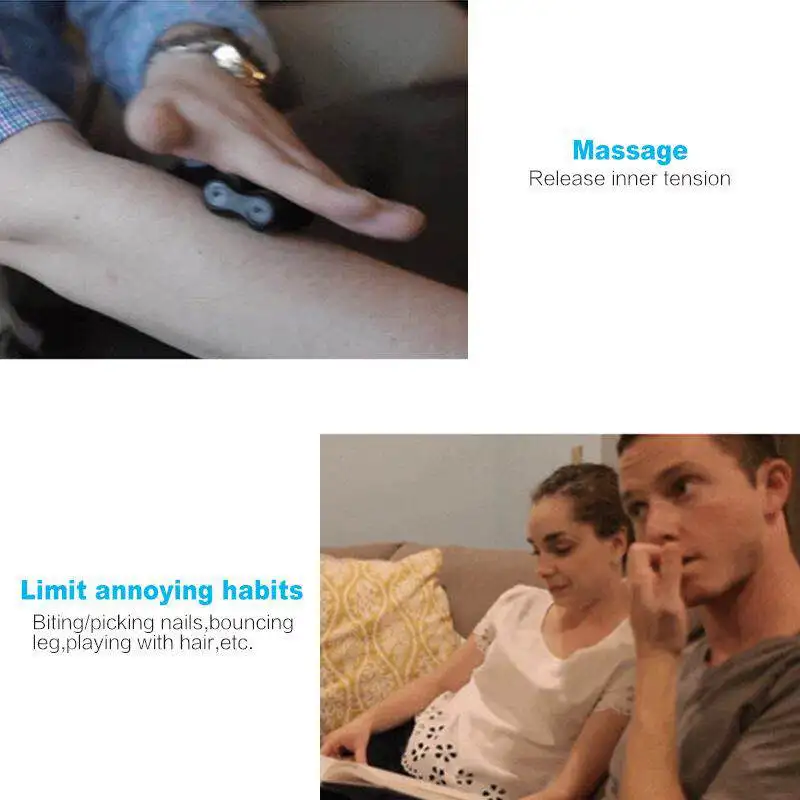 Specifications:
Material: aluminum
Color: gray, red, gold, pink, bronze color, white
Size: 84x44x22mm

Package Included: 
1 x Stress Relief Hand Roller